This simple dyslexia style guide is part of my 'Dyslexia in the classroom' series of posts. Download the guide, print it out and share it with your child's teacher as well as with anyone who is involved in the education and development of your child.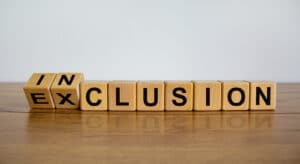 Click here for more information on teaching children with dyslexia and to find out how to implement a dyslexia friendly classroom.
Every child with a learning difficulty will benefit from a dyslexia-friendly classroom. No other child's learning or development will be jeopardised. Adopting best practice for all dyslexic readers within a class makes written communication easier on the eye for everyone.
Better understanding
Your child will gain a better understanding of what is being taught when this dyslexia style guide is being followed. Proper planning removes the need for separate worksheets and feeling distanced from peers and on top of that, the class norm becomes dyslexia friendly with no one singled out.
Consistency is really important for all children with dyslexia. Set the standards for your child's school with this guide. Everything included is easy to follow as well as being easy to implement and more importantly, easy to understand.
It's so important for schools, classrooms and all work to be accessible to all. No one should be left behind because simple changes in the text and formatting haven't been followed.
Dyslexia Style Guide
If your school does not already implement accessible classrooms, start here! Download this guide, print it out and talk it through with your child's teacher.
Click here to download the style guide
Other blogs in my dyslexia in the classroom series include top tips for teachers and how to teach a dyslexic child to spell. I have also written about transforming a classroom to make it dyslexia friendly. I will be adding more articles and resources within this series over the coming weeks. Please subscribe to my blog using the subscribe button at the top of every page to be notified of new blog posts.