Dyslexia friendly books – the list!
Do you have a reluctant reader or a child who struggles when reading alone? Take a look at this list for the most popular dyslexia friendly books for kids of all ages. Watch as your child develops a love of reading you never thought you would see.
We struggled for years to get Ella to enjoy reading by herself. Then one day, someone suggested she try Dogman. We bought her a copy and as she read it, she was transported to a world led by her imagination. Within a week she was asking for another book to read and her love of reading continued (and still continues) to grow. We still love to read together but she now takes herself off with a good book and is immersed.
The list of dyslexia friendly books that I've compiled contains a wide selection for all age groups – from primary age through to teenage readers.
It is not in any way exhaustive (or in any particular order) and my plan is to create lists for specific genres, ages, and abilities, but wanted to start with a broad overview.
The List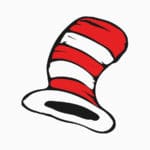 I've started with Dr Seuss. These hilarious stories are ideal for primary readers as they're utter nonsense, great fun to read with crazy pictures.  The fact many of the words are made up is great practice for decoding. Buy your first Dr Seuss collection here.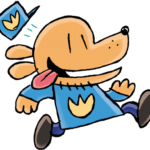 Next is Dogman. This series was the turning point for Ella. She loves nothing better than to curl up on her own with a Dogman for hours. Find your Dogman boxet here.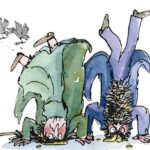 Roald Dahl is a classic author that should be on every list of reading books. The stories are timeless, the illustrations are great and they can be enjoyed for many years. Click here for a 16-book boxet at amazing prices.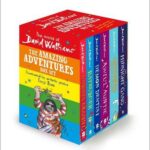 David Walliams is regarded as a modern-day Roald Dahl. His stories will be enjoyed by kids for many years – read together as a family and as their confidence grows, by the kids themselves. This five-book boxet is a great way to start.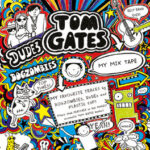 The others on the list are perfect once your child has the confidence to read by themselves. Liz Pichon, the author of the Tom Gates books is dyslexic herself and therefore knows exactly what to include when writing books for dyslexia. She knows what children want!
Find the Tom Gates starter collection here
Teens and young adults will LOVE Unboxed. Get it here!
I hope you will find this list useful and I really hope just one of these books helps to build your child's confidence when it comes to reading independently! If you would like to give further support to your child, read this guide on teaching your child with dyslexia to read. And click here to find the best apps for dyslexia
Click on the image below to expand it and save it to your device for future reference.
***As an Amazon Associate I earn from qualifying purchases***